Workshops, Courses & Programmes
I welcome you here with all my heart. It is my deepest passion to share this mystical & magical work with you, & it is my highest intention that through this work your life becomes a reflection of true joy, abundance & peace.
Love Maia
"There are simply no words to describe this amazing programme - but I will say its absolutely out of this world because well it literally is! I cannot recommend it enough if its Bliss your soul is seeking, you will find it after this programme!"
"The programme has allowed me to really connect with my true self based on a deep knowing and trust. It has allowed me to heal, to understand, to blossom"
"A wonderful experience that has left me feeling different inside. I hope to continue this wonderful feeling. Thank you for the opportunity of this journey that is putting me on my path."
Freedom of spirit, permeating your entire life, bringing expansion, inspiration and vision
Alignment that brings you into connection with your soul's joy and purpose
Surrendering to what life brings understanding that you can change your own reality
Transformation that saves you years of therapy
Taste peace and joy and establish these qualities of love, deeply in your life
Manifestation of your soul's purpose and creating a life of abundance
Rememberance of your sacred feminine nature
Authentic personal power, empowerment, and its viseral feeling in your body and expression in your relationships
Connection with the Divine within you, that feels at the core, unshakeable
Kindred spirit relationships with other women that feel solid, deep and loving
Immerse yourself in this powerful and magical work. The Goddess within is special and unique to you, seated within your heart and She is calling you towards an unimaginably beautiful and blissful new life chapter. She is calling you to reconnect to the love, wisdom and power within. It is time for us women everywhere to awaken and step into our spiritual leadership. Learn more about how to unleash the Goddess within through my spiritual workshops, courses and programmes.
The Sovereign Being
Immersion 22-23 April 2023: £198
You Receive:
♡ 2 days of Tools, Transformation & Sisterhood
♡ A Powerful Goddess Initiations
♡ Powerful Rituals and Ceremony
♡ Life changing Meditations, Exercises & Divine Feminine Teaching
This Goddess Immersion gives you 2 days powerful yet gentle transformation. You will meet your Goddess within and over the 2 days build a relationship with her that will transform your life forever. You will receive a very powerful Goddess Initiation that clear out your energy body at root, cause and through all levels and dimensions of your existence. These initiations are like nothing else on this planet. You will also be reconnected with your Divine Mother, work on your ancestral wounds, heal your shame body and understand what it takes to transform your reality into a consciousness that emanates no fear and only peace and love.
Interested in the Immersion?
The Abundant Goddess

™ 

Online Programme: £195
You Receive:
♡ Modular Online Programme with over 40 tools of transformation
♡ A Personalised Combined Astrology and Earth Path Reading
♡ Email Support from Maia
Special Bonuses:
♡ Earth Path Online Training
♡ Private Facebook Temple Sisterhood
♡ 15% Discount on Spiritual Counselling Training in 2020
This Online Programme is for you to complete in your own time and a truly transformationl journey. It includes both teachings and experiential tools, and is for those wanting to immerse themselves in online study and work more independently with email support from Maia. This programme comprises of both online and in person work. It is centred around clearing old beliefs, deeply clearing past lives and your ancestors, clearing your sacred body, aligning with your Divine blueprint, and the Goddess within. The pace is your pace so is perfectly tailored to fit around a busy lifestyle and gives you core tools to transform your life.
Interested in this course transforming your life?
The Earth Path

™ 

Online Training: £39
You Receive:
♡ Easy To Follow Instruction Videos & PDFs
♡ A Certification In The Earth Path System
♡ FREE Private Online Learning Community
You'll learn how to decode your lessons, talents, goals and soul purpose from an original birth name for yourself, friends or clients. You'll be able to isolate themes and patterns and learn ways of managing your chart challenges. The Earth Path System will connect and align you with your true soul calling, purpose and destiny, inspiring you to move forward with your projects and dreams. You will discover why you attract certain patterns in your life, and manifest certain relationships, experiences and karma, and be able to put your entire life's journey into context with your soul's journey. This is a brilliant yet simple system to combine with other systems like astrology.
Interested in how this course could transform your life?
This work's Sacred Pledges
TRANSFORM
The past story you have held about yourself forever with many transformational tools
DEEPEN
Your knowledge, awareness and understanding of yourself and how reality works
ILLUMINATE & ACTIVATE
Your Soul Divine Purpose through powerful initiations, activations and decoding of your soul purpose
PROPEL
You towards realising your highest potential and sharing your gifts with the world
INSPIRE
Confidence, self-belief and action to birth an expanded version of yourself and new possibilities
AWAKEN, REALISE & EMBODY
Your Abundant Goddess Within – the most powerful tool you have on this planet
RECONNECT
You with other like-minded and hearted women to reawaken your soul's rememberance of sisterhood
Don't Just Take My Word For It
I'm amazed and moved by countless people who tell me that this work (sessions, online training programmes, community, articles) has sparked and sustained a profound and meaningful change in their life.
This work opens a path a living out our Divine Soul Purpose. It inspires people to make bold and courageous moves, take action on long-held dreams and live lives they once only imagined.
Curious what might be in store for you if you join the programme? See below, or read powerful testimonials from our community right here.

Maia
3 of 50 Amazing Testimonials
"This programme has been so transformational from day one! Maia offer so much of their wisdom, tools, information, techniques, guidance as well as so much of their time, love and passion for this work AND for the women on this journey. The programme has allowed me to really connect with true self, based on deep knowing and trust. It has allowed me to heal, to understand, to blossom, to grow and to walk through that golden gate. I have welcomed the goddess within me! I am still digesting the profound and beautiful transformation I experienced at the retreat. And it has been an absolute joy and gift to connect with other women on this deep authentic level and create friendships. If you feel called to this journey, don't hesitate! The goddesses are calling you 🙂 And what you "receive" on and during this programme and retreat is priceless."
Nina
"The truth is that I cannot think of just one element as I loved the whole online programme from the beginning including the retreat. To be able to laugh again without feeling guilty and to be truly happy inside is such a transformation for me as I had years of unhappiness and I didn't realise how it has affected me in such a big way like something eating away inside you. Connecting with other sisters was so amazing too and also connecting with the Goddesses was so powerful. I loved being in the atmosphere of the retreat as there was so much love, trust and understanding. …I am truly grateful to you both for what you have done for me."
Cerisia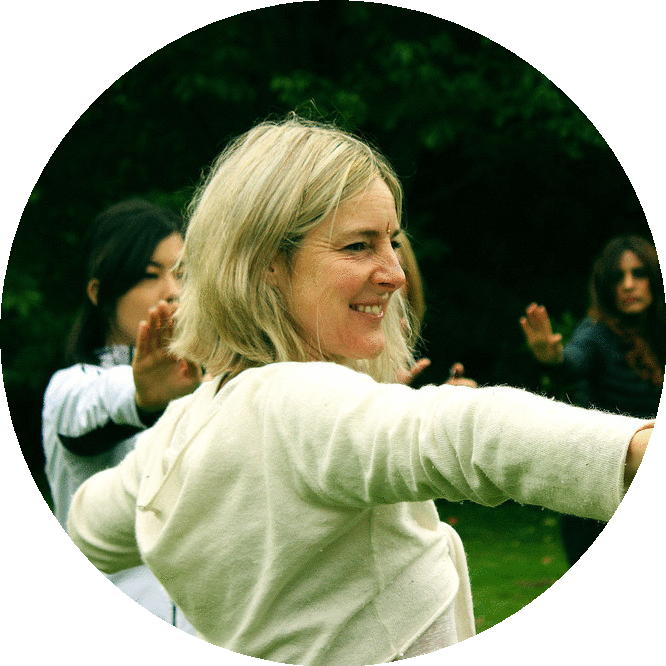 "Thank you Maia, your inspired programme has been an incredible journey. Initially I was worried about the finances but now that is no longer a concern as I feel that abundance will and is manifesting; the course is far more valuable than its monetary value, it has enriched all of our lives. The amount of time, effort, support and love you have put into the programme is phenomenal and you have given us budding Goddesses an enormous handbag of tools, techniques, visualisations and meditations to work with – I imagine I will be working with this material for some time to reap all the benefits and have already helped my clients with some of your exercises. If you think you may do this course, do!"
Melanie